Due to COVID-19 SRJC Campuses are closed to students and members of the public until further notice. Please visit our
online student services web page
 for alternative means of service.
Completing your assessment has never been easier!
Assessment for placement is one of the critical steps to help students start on a successful pathway in college. It is also critical that you understand your placement options, and your rights to access transfer level coursework. Please review all of your Math, English and ESL placement options below. Your new placement process will include a variety of academic and student support services. 
---
Learn more about AB 705
Math & English research shows you can do it!
All students will now have an opportunity to qualify for transfer level math and English.
---
Testing & Support Services Center
Santa Rosa Campus » Plover Hall 559
Petaluma Campus » Jacobs Hall PC 101

ESL & NC ESL Placement Testing
Chemistry Diagnostic Test
ACE & GMCT
Distance Education Proctoring Services
GED & HiSET
DRD Testing & Support Services
English Language Learner Mixer
Open to all students pursuing Credit ESL courses and in need of the placement test.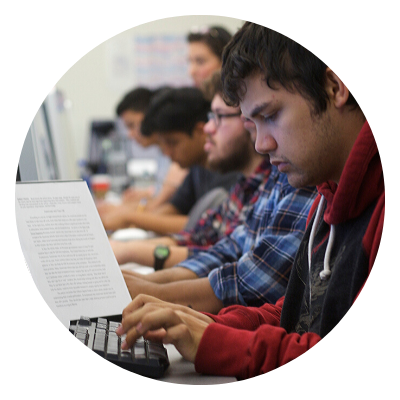 We will provide lunch/dinner and an opportunity for you to try out the New ESL Guided Self-Placement activity. We need your opinion! 

See event dates...