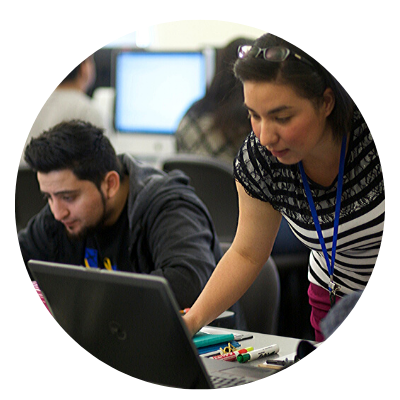 The EAP will help you be prepared for college level English and math! 
Each spring, all eleventh grade students in California participate in the California Assessment of Student Performance and Progress (CAASPP) exam. EAP results are included on the CAASPP Student Score Report and will be provided by your high school prior to the start of your senior year. The EAP measures your English and math skills and lets you know in advance whether or not you are ready for college level English and math coursework. Knowing and understanding your EAP status will give you the opportunity to improve your English and math skills during your senior year. EAP results can be used to determine placement into an English and math course at Santa Rosa Junior College.
---
EAP at SRJC. Not just for CSU. Learn more!
EAP Information for Students   Conditional EAP Information   Conditional EAP Review Form
---
Submit in person or email your EAP test result and SRJC Student ID number to Assessment Services.
Santa Rosa Campus:
Student Success & Assessment Services
1501 Mendocino Avenue
Plover Hall, Room 531
Santa Rosa CA 95401
Phone: (707) 527- 4661
assessmentservices@santarosa.edu